When implanted medical devices cause injuries to a patient, are improperly labeled or defectively manufactured, or otherwise fail after being implanted, a device manufacturer or the Federal Drug Administration will initiate a recall. Too often though, these recalls come after there have been hundreds of complaints filed by injured patients.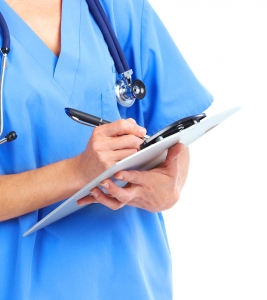 Most recently, Stryker, a leading medical device manufacturing company that specializes in developing orthopedic, neurotechnology and spine products, has issued a voluntary recall of one of its knee replacement products ShapeMatch Cutting Guides.
What Are ShapeMatch Cutting Guides?
ShapeMatch Cutting Guides are single-use, disposable cutting guides that are intended to be used as surgical instrumentation to assist surgeons in positioning the Stryker Triathlon Knee System. This software is used to guide where surgeons will cut and shape a patient's bone before implanting the replacement knee device.
About the Recall
In April of 2013, Stryker Orthopedics issued a Level 1 voluntary recall of the Shape Match Cutting Guides, after becoming aware of the potential issues with the software. It was found that the software did not meet surgeon's pre-operative planning parameters, and some manual edits used in the software did not meet the standards of the FDA. The overall effects these discrepancies in the software resulted in improper cutting of bones, as well as many serious adverse health consequences for patients who had Stryker system knee replacements including poorly-fitting, loose knee implants, knee fractures, chronic pain, and the need for revision surgery.
Your Consumer Rights
Like all knee replacement device manufacturers, Stryker has a legal obligation to properly design, test, and ensure their products are working correctly. They also are responsible for warning the public of any problems with their products, no matter how minor.
Continue reading