Johnson & Johnson and two of its subsidiaries have agreed to a multibillion dollar settlement with the federal government and several states after the company was charged with marketing drugs for unapproved uses and paying "kickbacks" to doctors and nursing homes, at the expense of American taxpayers.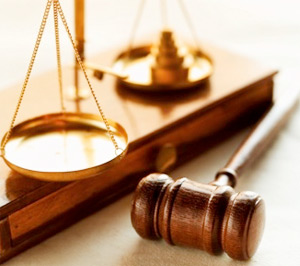 Altogether, Johnson & Johnson will pay $2.2 billion in penalties related to its schizophrenia drugs Risperdal and Invega, and its heart failure drug Natrecor. This includes a payout of nearly $168 million to be divided among whistleblowers from Massachusetts, Pennsylvania, and California-the largest whistleblower award in United States history according to the Justice Department.
The case stems back to an initial whistleblower lawsuit filed by Joe Strom of California, a former employee of Johnson & Johnson's subsidiary Scios, (manufacturer of Natrecor) in July of 2005. Strom, a former area manager at Scios, alleged his company knowingly and unlawfully promoted the cardiac drug for unapproved uses. His suit ultimately helped government attorneys build their case against Johnson & Johnson and helped initiate other whistleblower suits against the company in their marketing of the schizophrenia drugs Risperdal and Invega. As the only plaintiff from California, Strom will be awarded $28 million for his role in the case.
Strom filed his whistleblower lawsuit under the False Claims Act. The False Claims Act contains a qui tam provision which allows citizens of the United States, like Mr. Strom, to sue companies on behalf of the Federal Government and retain a percentage of the damages recovered. The settlement of this case is a huge victory not only for those involved in the case but for whistleblowers across the United States. Whistleblowers are typically awarded between 15% and 30% of the amount recovered in the case they help bring. The whistleblowers involved in this case were awarded nearly 25% of the amount the federal government recovered from Johnson & Johnson.

It takes a great amount of courage for individuals to bring company fraud to the attention of the appropriate authorities. The United States Justice Department has come to rely heavily on whistleblowers to help stop companies from defrauding taxpayers. Some of the most common types of fraud include pharmaceutical fraud, healthcare and Medicare fraud, securities and SEC fraud, and bank fraud.
When deciding to proceed with a Whistleblower Lawsuit, it is important to file the Qui-Tam as soon as possible. Under the False Claims Act, only the first individual to come forward with the information can progress with a lawsuit. It is important to obtain legal representation as early as possible once you have decided to move forward with your suit, as these types of cases tend to be extremely complex. At the law offices of Altman & Altman our team of seasoned attorneys has decades of experience handling all types of cases. We recognize the important role whistleblowers play in preventing and fighting against fraud.
Our attorneys will help you understand the Qui-Tam process as well as explain to you all of your rights. We promise to make your safety as well as your family's safety against any retaliation a top priority when handling your case. If you have any questions about company fraud or believe you may be eligible to file a whistleblower case, do not hesitate to contact the Boston Whistleblower Attorneys at Altman & Altman for a free initial consultation. All consultations are completely confidential, and phones are answered around the clock to assist you with any questions you have about your case.